STRUCTURAL REPAIR IN NEWARK, DE

Whether you are in need of repairs for your settling foundation, stopping a collapsing retaining wall, or you are looking for a civil engineer or structural contractor, Matthews Structural Solutions has the trained experts to help. We can assist you with all your commercial buildings and structures in the Newark, Delaware area. Our professionals are proud to use foundation repair products from Earth Contact Products, the leader in the industry. We specialize in underpinnings, pilings, and shoring methods to stabilize and support your foundation.
Types of Structural Engineering & Repair in Newark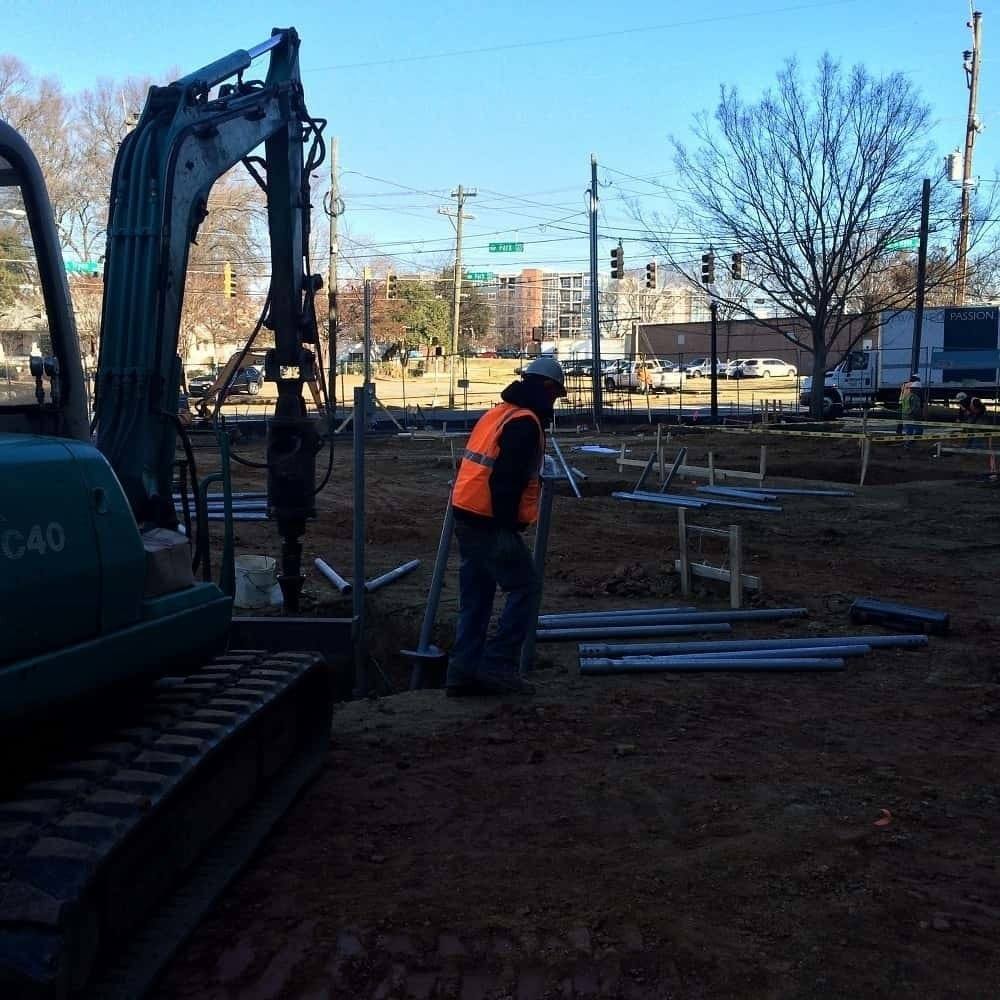 We have several types of structural repairs that we perform on commercial foundations, including:
Installed on exterior or interior of the building
Can be installed in constricted areas
Attaches to existing foundations with bracket system
Piers are load tested during load transfer to ensure stability
Can be loaded as soon as installation is complete
Driving into the ground until it reaches stable soil
Easily resists axial compression and tension loads
Can be installed in areas with limited access
Short installation time
Minimal excavation required
Can stabilize cracking walls
Hand-held equipment is used for installation
Will support and strengthen leaning or bowed foundation walls
In addition to our foundation repair work, we can also handle traffic control, snow removal, road prepping, and more for commercial businesses in Newark, DE.
Contact Matthews Structural Solutions today for a free estimate. Our knowledgeable inspectors will take a look at your property and work with you to develop a solution to repair any damage that may be happening with your commercial structure.