GAS WELL INDUSTRY TRAFFIC CONTROL

Here at Matthews Structural Solutions, we are always working to keep you safe. This is why we take traffic control and security in the gas well industry so seriously. In this industry, it is important to make sure that traffic is regulated carefully. This prevents dangerous accidents involving rigs, fracking equipment, or large trucks hauling equipment. That is where Matthews Structural Solutions' professional traffic control systems come in handy. We are proud to provide traffic control services for the gas well industry in our service area.

Our team knows exactly what is needed to keep the work area safe for all involved. We offer our professional services to those in the Pittsburgh, Pennsylvania area. If you are in need of a quality, reliable, traffic control company to ensure the safety of all near the oil field, come to Matthews Structural Solutions today. This is just one of the commercial services that we provide to focus on your safety.
Why Choose Matthews Structural Solutions for Gas Well Traffic Control?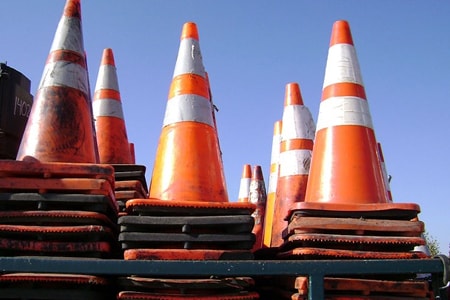 Most of the time, operators or service companies in the gas well industry will require that traffic control be implemented on public or private roads near the work site. This helps to promote safe transport of equipment and work teams involved in the oil and gas plays. Some of the benefits to choosing Matthews Structural Solutions for your gas well industry traffic control needs include:
Readily available crews and equipment
Equipment that can be used long-term
Professional maintenance and setup of work zone
Experienced work crews
Certified traffic flaggers and supervisors
Locally provided equipment
These services help ensure that any work zones concerning oil and gas remain safe for both the workers and passersby. We provide the most qualified personnel and highest quality equipment in the area.
Contact Matthews Structural Solutions in Pittsburgh, PA to learn more about how we can help keep you safe.