STRUCTURAL REPAIR IN COLUMBUS, OH

Most foundation repair companies in the Columbus, OH area can only repair residential foundations. Matthews Structural Solutions has the experience, personnel, products, and equipment to repair commercial and industrial foundation in the Columbus, OH area. We offer solutions such as underpinning, shoring, and piling to stabilize and support large industrial or commercial structures.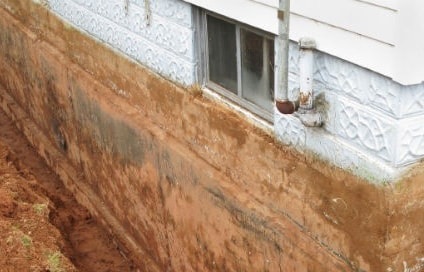 Matthews Structural Solutions has over 35 years of experience in commercial and industrial foundation repair. We will come and give you a free inspection and offer you the best repair solution for your needs. Our team of professionals include civil engineers and structural contractors, along with experienced and talented construction workers. We can repair many types of structures including:
Bridges
Retaining walls
Roadways
Parking garages
Dams and levees
Airport runways
Stadiums and arenas
Airport terminals
Tunnels
Railways
Towers
We have the products and experience to get any of these structures back to their original strength or even stronger.
Types of Structural Repair & Engineering for Columbus, OH
Mattthews Structural Solutions has several types of structural repair methods for any type of structure. The repair solutions that we offer include:
Our foundation and structural repair tools are manufactured by Earth Contact Products (ECP), the leader in the manufacturing of foundation repair products in the industry. Matthews Structural Solutions has been in business since 1980 and we have worked hard to establish an outstanding reputation in the Columbus, OH area and intend to keep it that way. If you are in need of foundation repair or structural engineering in Columbus, contact Matthews Structural Solutions today.