STRUCTURAL REPAIR IN MORGANTOWN, PA

The majority of foundation repair companies only work on residential projections. At Matthews Structural Solutions we provide numerous commercial and industrial repair methods to fix settling structures. They include underpinning, piling, and shoring structure solutions used to lift and stabilize structures in Morgantown, Pennsylvania.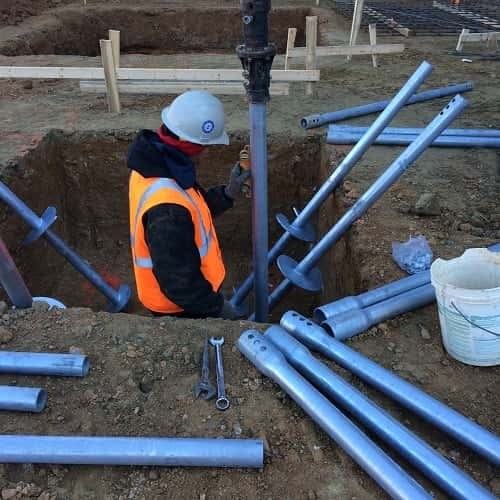 Our foundation repair experts can tackle the following structures:
Building site preparation
Bridges, tunnels, garages, retaining walls, and other structures
High-rise structures
New construction sites
Settling commercial foundations
Types of Structural Repair & Structural Engineering in Morgantown, PA
Underpinning Solutions

Strengthens the property surrounding new buildings and structures
Repairs faulty, settling foundations
Lifted back to its original position
No soil removal is required
Shoring Solutions

Stabilizes cracking and bowing foundation walls
Consists of a inside wall plate and plate anchor to help support weak walls
Soil nails are also used to help secure retaining walls, landslides and slopes
Can be a temporary or permanent repair method
Piling Solutions

Used in limited access areas
Provides superior structural strength
Install helical piles or augercast piles as repair solutions

Vibration-free
For structural solutions in Morgantown, contact Matthews Structural Solutions. We offer the services of a structural contractor and provide quality products from Earth Contact Products to restore the integrity of your structure. Contact us today for more information.