STRUCTURAL REPAIR IN LANCASTER, PA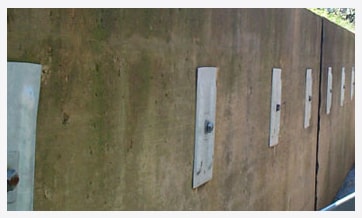 For over 30 years, Matthews Structural Solutions has been providing quality foundation repair products for commercial and industrial projects. Our team of experts, which include structural contractors, are dedicated and committed to providing quality service to all of our customers. That's why we use products made by Earth Contact Products, the leading underpinning manufacturer. If your structure shows signs of settlement, contact us today so we can assess your property.
When assessing your property, we look for soil-related issues around your foundation that could potentially lead to settlement. Some soil issues include poor drainage and soil shrinkage.
Types of Structural Repair & Structural Engineering in Lancaster, PA
Underpinning Solutions consists of helical piers and steel push piers to stabilize foundations back to normal.
Shoring Solutions utilizes soil nailing that is used to secure retaining walls.
Piling Solutions implements augercast piles to support towers, bridges and other structures.
For quality service in the Lancaster area, contact us today so we can handle your structural needs. No job is too large for us to handle. We use the latest structural repair products from Earth Contact Products to restore your structure. We provide free estimates, so let the experts at Matthews Structural Solutions assist you.