Category: Uncategorized

Permanent shoring is just what it says, shoring that is meant to permanently stay in place. Temporary shoring is usually just implemented during construction or repair to hold something in place until the structure is complete. Permanent shoring remains as part of the construction.
Permanent Shoring Methodologies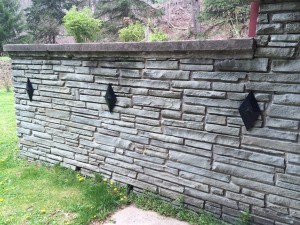 There are several ways to go about implementing a permanent shoring solution. Some methods that Matthews Structural Solutions uses include such tools as soil nails and tiebacks. It is important that the method used is strong, stable, and appropriate for the situation. Shoring is NOT a one-size-fits-all application. The civil engineers and structural contractors at Matthews Structural Solutions will analyze the project and use the best method for each situation. There are many things to take into account, such as budget, the construction site, the structure being built, and other limitations.
Soil Nails
One method of permanent shoring is through the use of soil nails. These can be used to reinforce a soil mass or rocky area that is being built upon. Matthews Structural Solutions can also install them in a factory floor to stabilize it in preparation of equipment that will remain in the factory. Many times we use them when installing a retaining wall. Soil nails are a good option as they supply support and strength to the area they are applied.
The soil nails that Matthews Structural Solutions uses come from Earth Contact Products and are 1-1/2″ to 1-3/4″ in diameter and five to seven feet long.  If a custom size is needed, we can fabricate the length needed. The benefits of soil nails include a quick and easy installation, budget-friendly pricing, and durability and strength.
Helical Tiebacks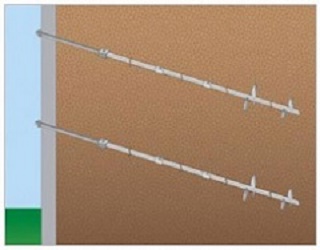 Another method that may be utilized for permanent shoring is the application of helical tiebacks. If the area has limited access or if the location is susceptible to vibrations or excavations, then helical tiebacks are the best alternative. The installation of helical tiebacks uses less machinery and crew members and can be installed quicker than some other methods.  A hydraulic drill installs them and our civil engineers will help determine the load capacity during installation.
The ECP plate anchor is made up of two 10-gauge plates that is made from hot-rolled steel. They measure 12″ x 26″ and have embossed reinforcing ribs to make them even stiffer. They are held together with a 4″ square, 10 gauge square washer to provide even more strength. These plates aren't going anywhere once they are set. The wall plate and anchor are connected by a 3/4″ rod that is continuously threaded. The entire assembly is galvanized to resist corrosion.
Why Permanent Shoring?
Matthews Structural Solutions uses tools from Earth Contact Products, the recognized leader in the industry. We know that we will have the right tools and products for the job and our crews will be able to do their job right the first time. Our years of experience, paired with these outstanding products, will ensure that your wall will stay put for years to come. Strength and durability are guaranteed when you work with Matthews Structural Solutions. Contact us today to learn more about permanent shoring and if it is something your project could use.

Keeping Your Commercial Property Stable
Taking care of a commercial building is a lot more involved than taking care of a residence. You have to be responsible for the stability of the building and all of the occupants and businesses that are inside. Matthew's Structural Solutions is here to help you with any commercial building needs you may need in Pittsburgh.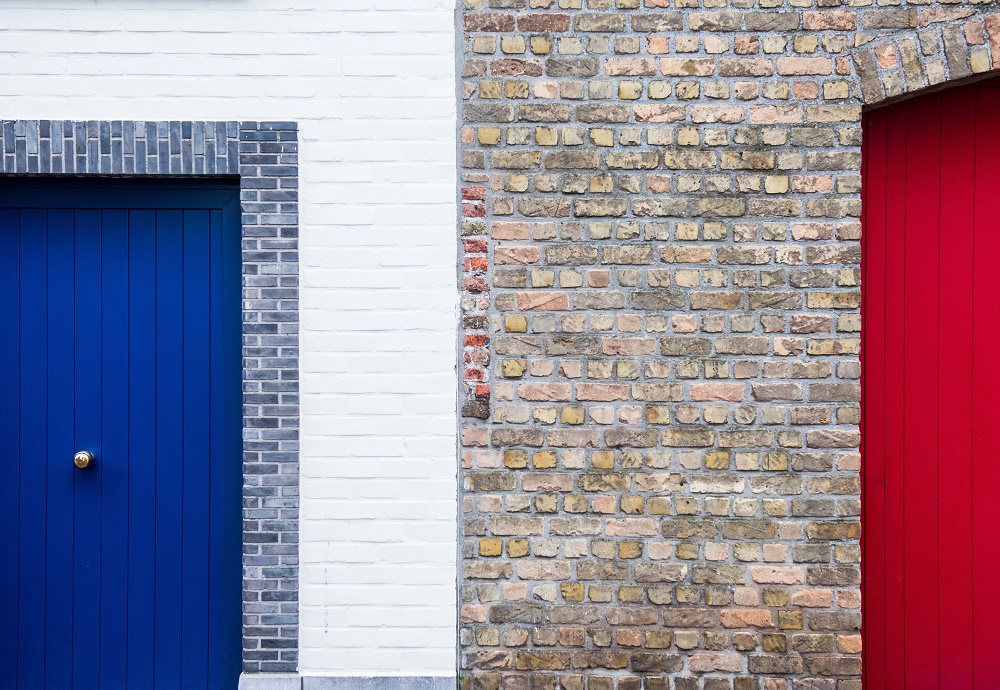 We can assist you with several commercial services including:
In the past, retaining walls were just concrete blocks or mesh and rocks. Today's retaining walls not only are stronger and more secure, they look better, adding a landscaping accent to your property. Matthew's Structural Solutions can be constructed from cement blocks, concrete forms, stone, or bricks. The wall will keep your foundation from eroding and will also keep ground water from damaging your structure.
It is important that you protect your employees, customers, and public from injuries that can be caused by slippery walkways, roads, and parking lots. In addition to being the right thing to do, your insurance company and most municipalities require that snow and ice are cleared in a timely manner. Our snow removal services include snow hauling and removal, safe and effective deicing materials, and a full-time staff that is ready for anything Mother Nature can throw at them.
Foundation Repair
Your foundation is the most important part of your structure. If your foundation fails, your entire building can be compromised. Small damage can quickly turn into large problems if left unattended. Call Matthew's Structural Solutions as soon as possible, if you see signs of damage, such as cracks, bowing walls, water leaks, or sticking doors or windows. We'll inspect your property for free and determine the best way to repair the damage and stop it from happening again.
Foundation Maintenance
They say "an ounce of prevention is worth a pound of cure" and this is true when it comes to your foundation. A small problem can easily become a big problem, taking more time, money, and effort to repair. By keeping ahead of repairs, you can save yourself the cost of a major repair, the potential of a personal injury, or closing your business while repairs are being performed. We have experts that can keep an eye on your building, helping to perform property maintenance and keeping you ahead of the curve.
Grading
Having the correct grade for the soil surrounding your business is vital. An incorrect grade can allow water to pool around your foundation, causing water damage to your property. If the soil isn't prepared correctly, settling can occur, causing stress to your foundation walls and ultimately damaging the structure. Our commercial engineers will make sure that your surrounding landscape is properly graded to protect your building and its foundation.
Protecting your property, employees, and customers from outside threats is an important part of managing your property. Matthews Structural Solutions can help you secure building with concrete pylons. These pylons can help direct traffic or stop unauthorized vehicles. Concrete pylons are an important part of your security system and will give everyone a little peace of mind.
No matter what your commercial property maintenance needs are, Matthew's Structural Solutions is here to help you keep your building secure, stable, and safe. Contact us today to learn more about how we can help maintain your commercial property in Pittsburgh, Pennsylvania.