Category: cold weather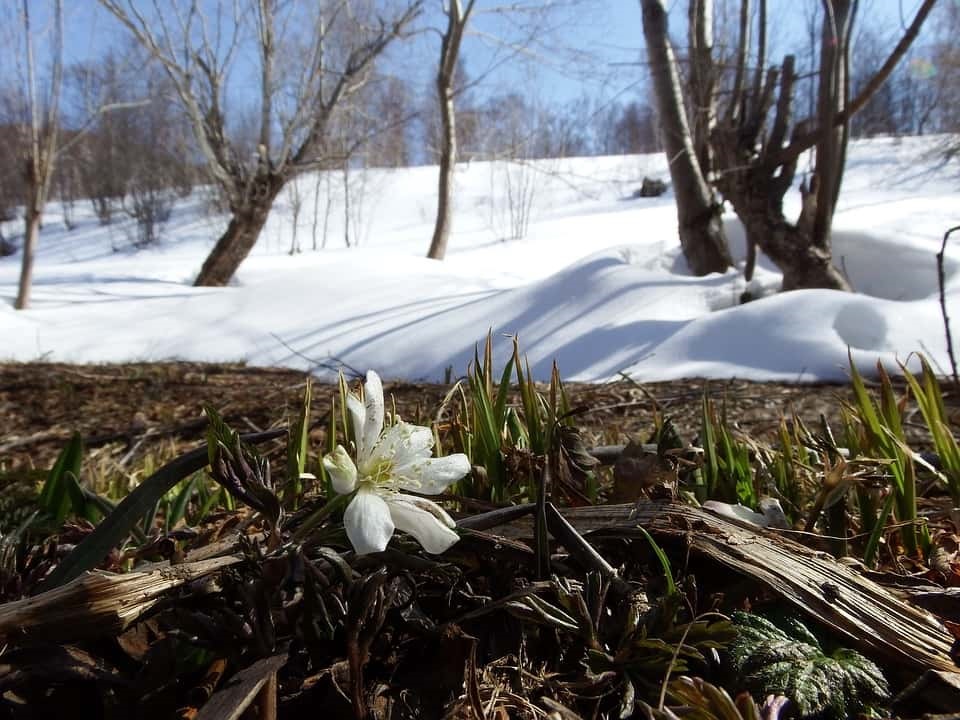 With about a month until the official start of spring, it's probably not too soon to think about what the thaw can do to your commercial property. There is still a lot of winter ahead of us, with freezing temperatures, ice, and snow, but now is the time to start getting ready for the warmer weather.
Winter Was Rough
You've spent the last couple of months dealing with snow removal, monster storms, power outages, and flooding. Your property has taken a beating and you may have had to take some steps to temporarily repair some issues. You need to make sure that your commercial property is safe, secure, and stable and Matthews Structural Solutions can help you take care of your business, no matter the size.
Frequent water infiltration or flooding can weaken your foundation and the soil surrounding it. If you have had water in your building, you should have it inspected by a qualified expert. We can check your foundation walls, slabs, retaining walls, and other structures on your property for damage. A little bit of water inside a crack will expand when it freezes, making the crack bigger and weakening the wall.
Oversaturated Soil Can Cause Problems
The ground was soaked when we had our heavy rains earlier in the season. Add on the snow and ice we've experienced and it will be no surprise that a lot of people will have foundation problems this spring when the soil thaws.
Oversaturated soil will also expand when the water freezes. Oversaturated soil or expanding soil can exert hydrostatic pressure against foundation walls, causing them to crack, lean, bow, or even collapse. We offer shoring solutions to reinforce the walls, protecting your building. We can shore up walls through the use of wall plates, soil nailing, and other permanent shoring solutions, such as helical tiebacks.
This winter threw everything at us, so don't let the bad weather get the upper hand. Flooding, blizzards, polar vortices, and more have taken a toll on your commercial property.
Don't wait until you have a problem, we can implement most of our structural solutions in any kind of weather. Contact us today to learn more about all the commercial structural solutions we offer.

If you haven't already arranged for snow removal it may not be too late. Here are some things to keep in mind, if you do choose to handle your snow removal yourself.
According to the American Academy of Orthopaedic Surgeons, over 16,000 people make emergency room visits every year due to injuries they received while shoveling snow. Not all of the injuries are serious, some are just blisters or small wounds, but a person can end up with severe frostbite, exposure, or heart attacks. These injuries can be prevented if you take a little precaution.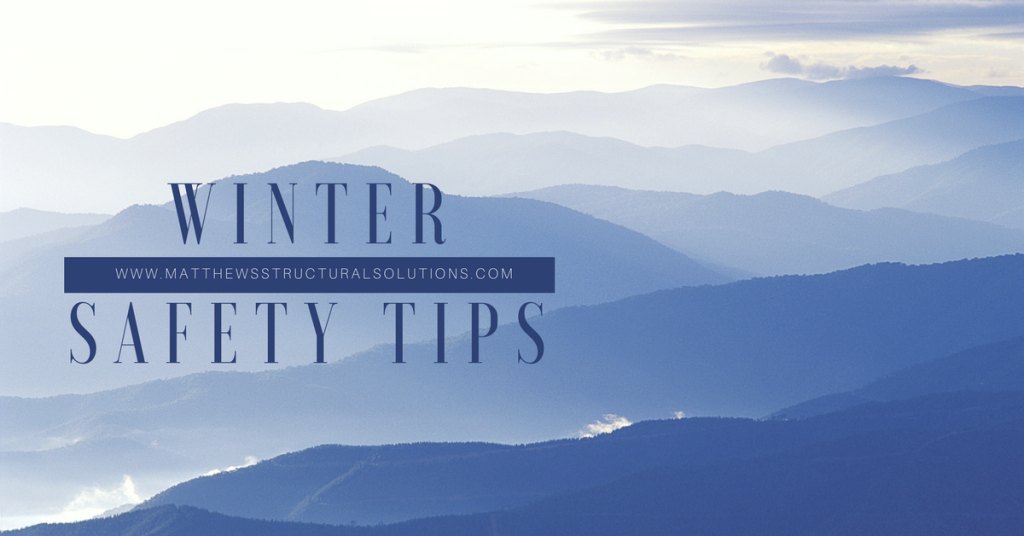 Safety Tips When Clearing Driveways and Sidewalks
It's important that sidewalks, steps, and driveways are kept clear. Trips and falls are the number one cause of injuries at home and in the workplace. However, you need to make sure that you are safe while helping others.
Know your limits. If you have heart problems, mobility issues, or other reasons that you should avoid heavy exertion, then you probably shouldn't shovel or clear ice and snow.
Dress for the weather. You may want to just jump in and get to work on that snowy sidewalk, but you should really dress for the task. Make sure your boots are waterproof and slip-resistant. Dress in layers, so you can take off clothing if you get overheated. Wear a hat, scarf or balaclava to cover your face, and gloves or mittens. It's important that you protect your skin from frostbite. Also, make sure that you drink plenty of water. Just because it's not hot out, doesn't mean you won't get dehydrated.
Warm up your muscles. You wouldn't just jump into a strenuous exercise at the gym, nor should you just start shoveling without stretching or doing light exercises to prepare your muscles. Harvard Health Publications states that warming up can help prevent heart attacks and other injuries. Don't overexert yourself, it's not a race. Take breaks and rest your body, maybe even go inside and warm up. IF YOU FEEL PRESSURE OR PAIN IN YOUR CHEST, CALL 911 IMMEDIATELY!
Use the right tools. Don't just grab the first or cheapest shovel you can find. Make sure it fits your level of strength and your body size. If it is too short, you will be hunched over, putting your back muscles at risk of being injured. If the scoop is too big, you won't be able to move the snow. You'll likely be using it a lot, so make sure you are comfortable with it.
Shovel correctly. If you use correct posture and form, you can save yourself from a lot of muscle aches and pains later. Keep your back straight, bend your knees, and squat down with your legs apart. Avoid throwing the snow over your shoulder or to the side. Instead, carry the snow to where you want to place it, with your arms close to your body. This will protect your spine and back muscles. It may seem like it will take longer, but in the long run, you'll be glad you took a few extra seconds to protect your body. If the snow is deep and/or heavy, try to just push it out of the way. If you have to lift it, then just do small portions at a time.
Watch your step. Make sure the surface is dry while you shovel. Losing your footing on a slippery spot can cause a wide variety of injuries ranging from small to deadly. Put some ice melt down to help rid the surface of ice.
Dangers of Rock Salt
You may have noticed that we said "ice melt" in the previous paragraph, instead of "salt". There's a reason why. Rock salt can harm humans and pets and destroy your property.
Rock salt contains potassium chloride or sodium chloride and when these chemicals come into contact with low temperatures and water or ice, they can reach temperatures up to 175 degrees. In addition to the high temperatures, there are other problems that can occur.
The build-up of salt residue can cause permanent damage to sidewalks, foundation walls, wooden decks, and other concrete surfaces. The concrete can flake or crack from the salt, causing the concrete slabs or walls to weaken.
If you need to use ice melt, try to use something that is safe for the environment and pets while being easy on concrete surfaces.
An Easy Solution to All of This
Do you want the best tip on how to avoid all of these problems? Use Matthews Structural Solutions for your snow removal needs. Our team of snow and ice experts will keep your property clean, clear, and safe. Contact us today to get a free quote and learn more about what we can do for your commercial property this winter.

Winter's coming and, in some parts of the country, its frosty fingers have already been felt. However, it's never too late to get your commercial property ready for winter. Here are some tips from the experts at Matthew's Structural Solutions.
Be Prepared
As winter approaches, make sure you have a plan for any problems that may arise. If you don't already have a snow removal service hired, you should get that taken care of. Matthews Structural Solution can help with snow and ice removal. If you don't have a maintenance crew on hand, make sure that you have a trusted company to help with any repairs that may be needed. If you take care of small problems when they occur, they won't grow into larger ones.
If you have a preventative maintenance program in place, it is easier to head off bigger problems. Plan ahead so you don't have to scramble in bad weather.
Inspect Your HVAC System
During a January ice storm is no time for your furnace to go on the fritz. Take the time now to make sure everything is in good order. Fire it up, even if it's warm out. Make sure that system is ready to go and that the filters are all clean and in good shape. Check that all vents are open and cold air returns aren't blocked by boxes or other obstacles.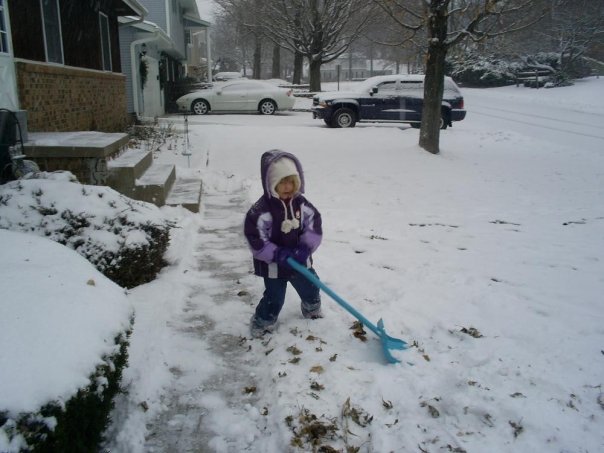 Remove Ice and Snow
As mentioned above, you should have a plan or company in place for snow removal. Don't let it build up and become a slip and fall hazard. Keep salt or ice melt on hand for sidewalks and entryways, in case it gets icy before the snow removal team can arrive. Staying ahead of major snowfalls can help prevent people from being injured.
Prep Your Pipes
Make sure any outside hoses are removed from their spigots. If possible, replace outdoor faucets with frostproof ones. If you have a sprinkler system, make sure the pipes are blown out by a lawn care expert. They will winterize the system and make sure that burst pipes are not in your future.
Dealing with a broken pipe and flooding is never fun, but imagine doing it in sub-freezing temperatures in the middle of February! Being proactive will save you headaches (and potential frostbite!).
Are Your Generators Ready?
If you have backup generators, make sure they are fueled up. If they run on diesel, make sure you have a winter blend in the tanks. Having a generator does you no good if they also fail during a blackout.
Tame Old Man Winter
If you prepare your commercial property ahead of time, you'll be ready for whatever the winter months throw at you. Spending some time on preventative maintenance and making plans in case of bad weather or other problems will pay off down the road. Scrambling to figure out what to do once the furnace breaks or the power goes out isn't good for your company or office.
Contact Matthews Structural Solutions today to help get your commercial property ready for the winter. We'd be happy to work with you on getting ready.