Category: cold weather

Winter's coming and, in some parts of the country, its frosty fingers have already been felt. However, it's never too late to get your commercial property ready for winter. Here are some tips from the experts at Matthew's Structural Solutions.
Be Prepared
As winter approaches, make sure you have a plan for any problems that may arise. If you don't already have a snow removal service hired, you should get that taken care of. Matthews Structural Solution can help with snow and ice removal. If you don't have a maintenance crew on hand, make sure that you have a trusted company to help with any repairs that may be needed. If you take care of small problems when they occur, they won't grow into larger ones.
If you have a preventative maintenance program in place, it is easier to head off bigger problems. Plan ahead so you don't have to scramble in bad weather.
Inspect Your HVAC System
During a January ice storm is no time for your furnace to go on the fritz. Take the time now to make sure everything is in good order. Fire it up, even if it's warm out. Make sure that system is ready to go and that the filters are all clean and in good shape. Check that all vents are open and cold air returns aren't blocked by boxes or other obstacles.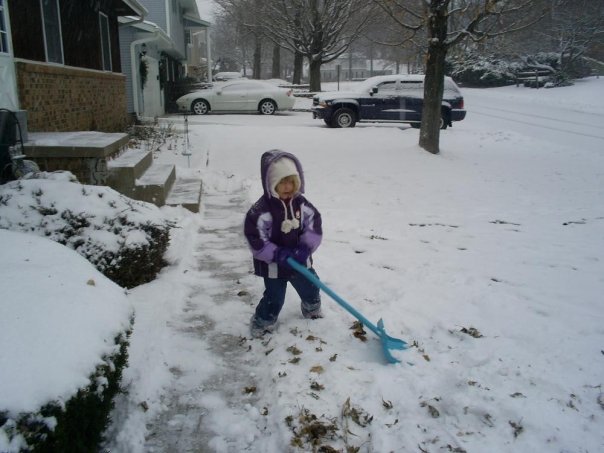 Remove Ice and Snow
As mentioned above, you should have a plan or company in place for snow removal. Don't let it build up and become a slip and fall hazard. Keep salt or ice melt on hand for sidewalks and entryways, in case it gets icy before the snow removal team can arrive. Staying ahead of major snowfalls can help prevent people from being injured.
Prep Your Pipes
Make sure any outside hoses are removed from their spigots. If possible, replace outdoor faucets with frostproof ones. If you have a sprinkler system, make sure the pipes are blown out by a lawn care expert. They will winterize the system and make sure that burst pipes are not in your future.
Dealing with a broken pipe and flooding is never fun, but imagine doing it in sub-freezing temperatures in the middle of February! Being proactive will save you headaches (and potential frostbite!).
Are Your Generators Ready?
If you have backup generators, make sure they are fueled up. If they run on diesel, make sure you have a winter blend in the tanks. Having a generator does you no good if they also fail during a blackout.
Tame Old Man Winter
If you prepare your commercial property ahead of time, you'll be ready for whatever the winter months throw at you. Spending some time on preventative maintenance and making plans in case of bad weather or other problems will pay off down the road. Scrambling to figure out what to do once the furnace breaks or the power goes out isn't good for your company or office.
Contact Matthews Structural Solutions today to help get your commercial property ready for the winter. We'd be happy to work with you on getting ready.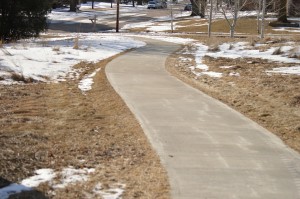 Be Prepared! Winter comes around every year, but it seems to sneak up on us every time. The weather has an impact on everything we do, but we often don't think about our concrete. We take it for granted, it does its job and we don't give it a second thought. However, cold weather can impact your concrete and here are some things to look out for.
Once the concrete is set and has aged, the cold weather doesn't have as much impact on it, but you still have to keep a lookout for a few things. If the weather changes a lot, it can really beat up your concrete. Temperature differentials can wreak havoc on your slab. Cracks can appear and if they're not taken care of they can grow. If the cracks aren't sealed, water can go inside. Water freezing in cracks will cause the concrete to expand and contract, weakening the entire area and negatively impacting its durability.
New Concrete & Cold Temperatures
If you are pouring new concrete, temperature is very important. Temperatures below 40 degrees F (5 degrees C) is considered cold weather concreting. Special precautions have to be taken when working with concrete at temperatures such as this.
When the temperature falls below 40 degrees, it takes a longer time for the concrete to set and strengthen. You'll have to be patient in waiting before removing formwork or moving on to the next step in your project. A general rule of thumb states that a drop in temperature of 20 degrees F (10 degrees C) will double the setting time. Take this into account when you are planning your next step. Make sure you are working with someone that is an expert in working with concrete or you may have a poor final result or have to start over.
You need to keep an eye on the weather forecast if you're getting ready to pour concrete. Concrete will freeze if the temperature falls below 25 degrees F (-4 degrees C). If the concrete is exposed to freezing temperatures before it hardens, it may incur permanent damage. The concrete should be protected from freezing for at least two days after it is poured. The strength of the concrete may be reduced by 50% compared to that of concrete that is formed during normal temperatures.
It is important that you work with a concrete expert any time of year to make sure that your concrete is poured correctly and gives you the strength and durability that you and your structure needs. Matthews Structural Solutions can assist you with any commercial foundation problems you may have. Call us today to learn more about our services or take a look through our website.